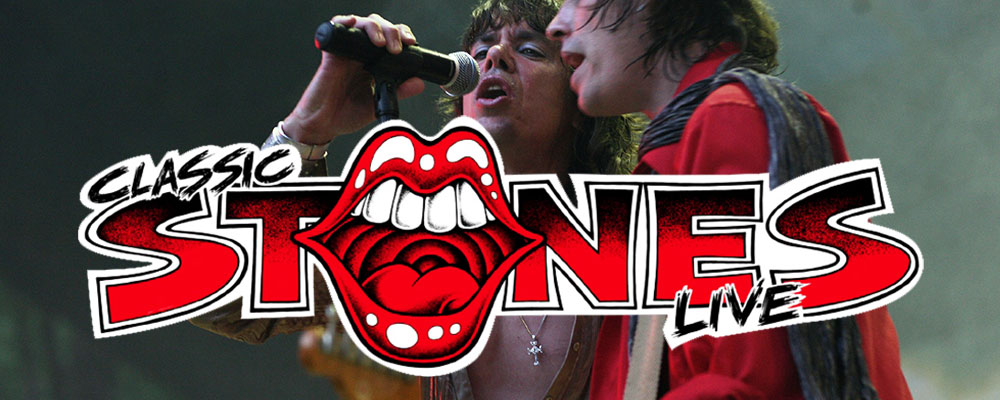 August 12, 2022  8pm
at Gateway Playhouse
The Greatest Rock And Roll Tribute In The World

Frontman Keith Call has all of the moves and swagger of Mick Jagger, and along with his partner in crime Bernie Bollendorf, who portrays rock and roll outlaw Keith Richards, they complete the duo notoriously hailed as "The Glimmer Twins".

From the signature saxophone solo in Brown Sugar to the unforgettable backing vocals in Gimme Shelter, every last detail has been accounted for by this eight-piece band. Classic Stones Live™ performs all of the songs that are staples of any Rolling Stones show in original tunings.

Classic Stones Live™ captures the raw energy of the most electrifying performances throughout The Rolling Stones career, and recreates The Stones in their legendary prime. This is what makes Classic Stones Live™ THE number one Stones tribute in the world. Playing all of the hits that make up the soundtrack of many people's lives, Classic Stones Live™ delivers a complete Rolling Stones experience every time.

Content Advisory: May not be suitable for all ages. While there is no official rating system for live theatre, we encourage you to use your judgment based on age, maturity level, and subject matter.